Welcome to
The Roundabout Diner
Our Little Story
You'll always find The Best Food Around! At the Roundabout, you can enjoy all your favorite diner classics. With a twist.

We use locally sourced ingredients wherever possible, like bread baked just for us by When Pigs Fly Bakery, breakfast sausage made for us in Vermont, local cheeses, and more. And we make all our desserts right here at the Roundabout. From scratch!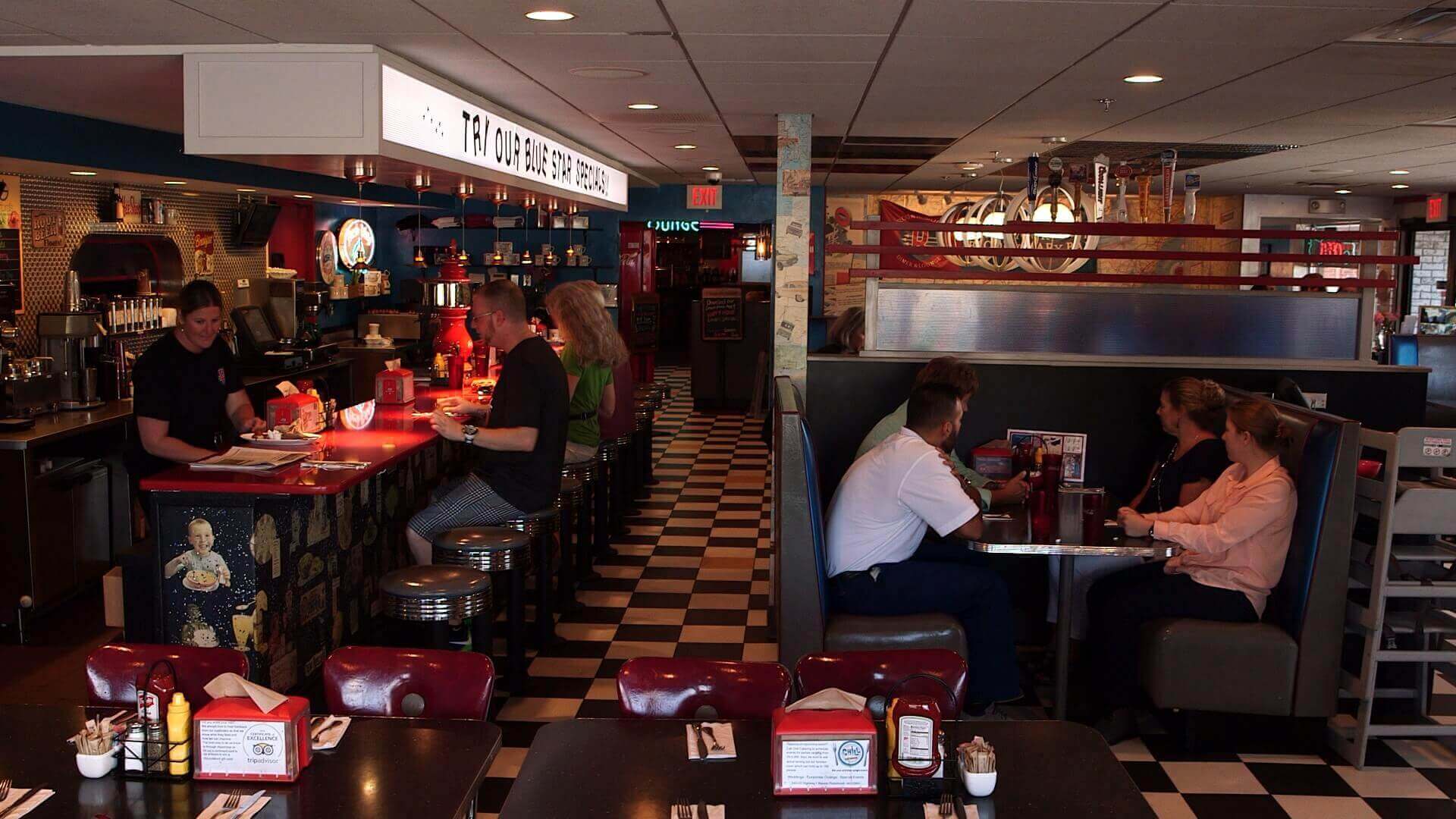 Recent Awards:
Recommended Restaurant - Restaurant Guru 2021
Best Of NH Winner! - NH Magazine 2021
Best of NH - NH Magazine 2018
Best Diner: Best of Taste 2017
Phantom Gourmet Goes Live With RD
Best of NH's 2016 Best Seacoast Diner Award
Read More!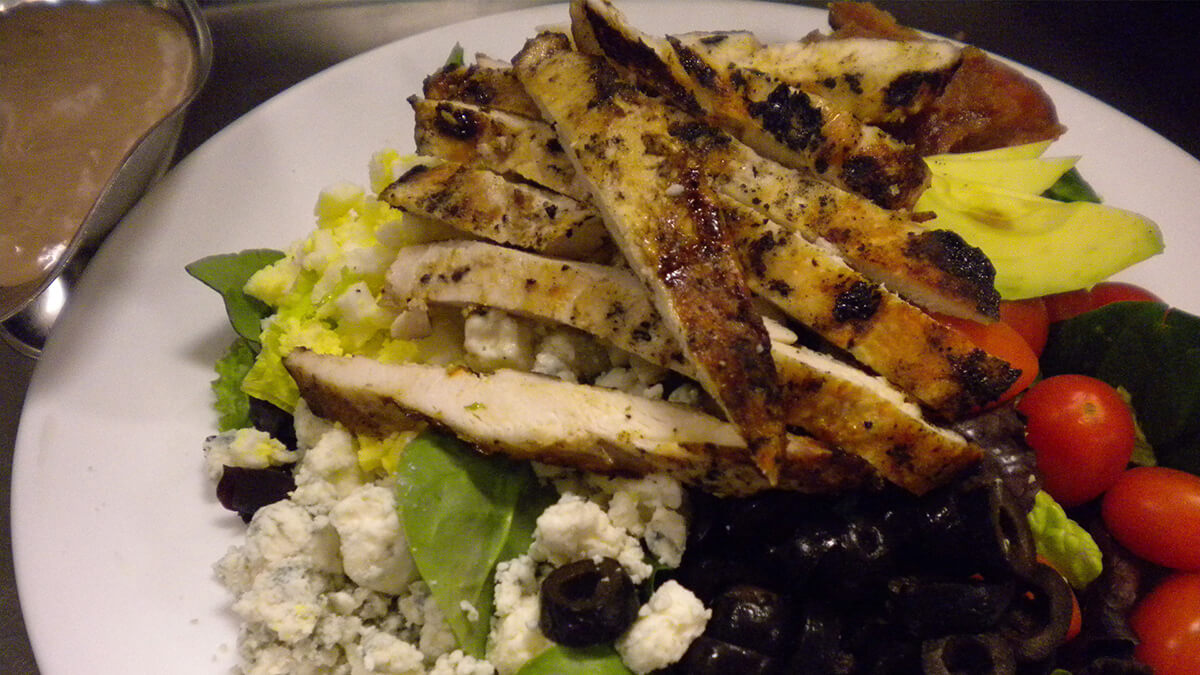 New Function Room!
We also have our own new beautiful function room. Great for weddings, reunions, office meetings or any other event. Wi-fi, sound system, projector, screens, tv's and more. Stop by and check out our function room and event center.
We met with some old friends at this restaurant who had suggested it. When we arrived it was packed and there was a 20 minute wait (it was the Friday after Thanksgiving). we were seated in about 15 minutes. The menu was large and included what you would expect in a 'diner'. But there was much more. Soups, salads, vegetarian offerings and fantastic pies! Our table had Clam Chowder, House Salad, Fried Haddock, a 'veggie' burger with eggs and a Haddock sandwich. All was excellent. In addition there is a small but fine offering of craft beers and ales! We will definitely return.

Paul V

Excellent Diner Food, Often Busy but Worth the Wait!
We have been here several times and the meals have been uniformly excellent. My favorites are the lobster BLT and the eggs benedict. Also, this was our first time here on a Sunday morning and they had an extensive buffet, with separate seating, for twelve bucks for all you can eat. This is a great value! This restaurant is connected to the Best Western so it is an ideal place to eat when staying there. Service is prompt, attentive and friendly, even during the busiest hours.

BaysideConnecticut

Gourmet Comfort Food at its Best.
...The kids just love the comfort-food (gourmet-quality comfort food to be sure), and mom and dad enjoy the faithfully recreated ambience of a '50s style diner, and the 50's music track, which always adds to the authenticity. The staff is friendly and professional, the portions are appropriately large, and if you want to mix with the locals, this is where you'll find them.

J Michael D

Stopped in for breakfast- well priced items, food was great, staff awesome! Recommend stopping in during your travels, try the pulled pork breakfast, you will not regret it!

Steven W

We LOVE the Roundabout! I'm always amazed when people say they've never been. Went in for Sunday dinner and beat the rush! Never had a bad meal, and I've always left full. Service and prices are great, and it's such a fun place. I got the Alamo burger and mum got the pulled pork tacos, both were excellent, as usual. Try this place out, it'll quickly become one of your favorite spots!

pvtsam1775

Great food and service. Pancakes are large fluffy and moist. Coffee hot and not bitter. Has a great 50's theme going on inside. Never had lunch or dinner, but will try. Easy access off I95.

Paul P

Just finished eating dinner here. Between the eclectic diner atmosphere, sweet waitress and large plates, the experience was worth coming back. It may be a little more than average, but the portions are large and the food is quality. My husband is an avid lobster roll eater and he said the Lobster club sandwich was better than any roll. I had the largest BLT ever and everything was so tasty. The desserts look fantastic too, but we didn't have the room to eat any more. Far better than our meal at the Friendly Toast.

Justin D